Most people are not familiar with the difference with Legal Separation in Wisconsin VS a divorce. There are a few main points that make them similar, yet still different. Here are some facts about legal separation and divorce that you should know before completing your divorce or legal separation paperwork in Wisconsin.
How is legal separation different than divorce?
LEGAL SEPARATION ends "marital" property, but does not end the marriage. The process is the same as a divorce and the Wisconsin court will rule on all of the same issues as a divorce.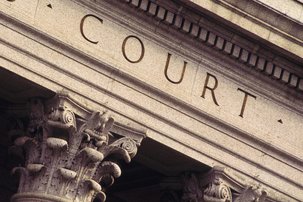 Legal Separation Facts in WIsconsin
You must stay separated for 1 year before converting your legal separation to a divorce unless you and spouse both agree before the year is up. You may convert to a divorce sooner.
FILING SEPARATELY - Divorce or Legal Separation in Wisconsin
FILING SEPARATELY means that the two parties do not agree on 1 or more
issues. This means that only one spouse will be signing all the forms and filing
them with the courts. In this case the other spouse must be served by the
sheriff's department or a private process server.
Begin your Legal Separation or divorce with us
Knowledgeable and skilled professionals will complete your paperwork, provide legal instruction and get it right the first time. Start now!
FILING JOINTLY - Divorce or Legal Separation in Wisconsin
FILING JOINTLY means that both parties agree to sign all forms jointly, which means no party will need to be served by a sheriff or private process service. They agree on all issues concerning property division, maintenance, retirement division, issues concerning the children such as child support, child visitation and child custody.
Both parties agree to appear in Wisconsin court together on the day of final hearing.
Your divorce process with us will take approximately 4 to 5 months to complete.
*Wisconsin State law requires a 4 month waiting period*
Note: You cannot remarry for 6 months after you are divorced anywhere in the world or your marriage will not be legal.
Both parties agree to appear in Wisconsin court together on the day of final hearing.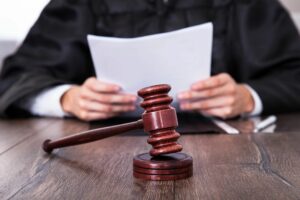 Why Divorce Pro Se?
Whether you need a legal separation or divorce in Wisconsin we will provide assistance in filing separately or jointly, as well as provide an inexpensive private process service.
There are other important issues to consider when deciding how to file which we can help you to understand more thoroughly. Trust the skilled professionals at Divorce Pro Se to handle your legal separation or divorce in Wisconsin. Contact us today or begin your Divorce or Legal Separation in Wisconsin HERE.
Divorce Pro Se Inc | Legal help for men and women of Wisconsin
414-350-0091
Lovett Mayer - President of Divorce Pro Se Inc
My legal skills and experience has allowed me to make a difference in lives every day. My passion is to help others get free from an unhealthy or abusive relationship, or a relationship that they have outgrown.
I've been dedicated to serving the public in family law for the past 35 years. I am authentic with a deep passion for helping others. I'm here to help you start your journey to a better tomorrow.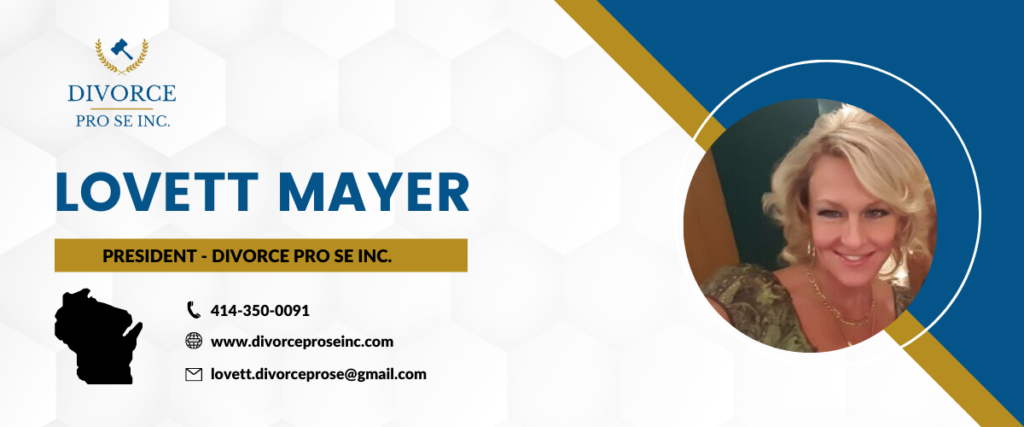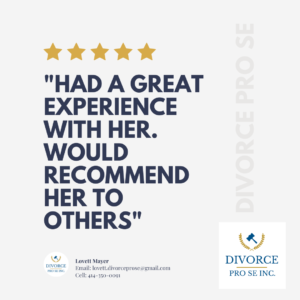 Learn more about Legal Separation from this helpful Wikipedia Article.
Or, call us at 414-350-0091 with any questions.