Divorce Attorney VS Pro Se Divorce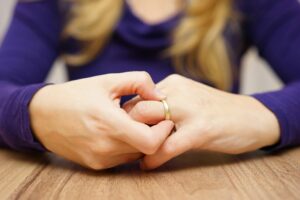 Hiring a Divorce Attorney to complete your divorce in Wisconsin can be expensive, is a Pro Se Divorce a more affordable divorce option? Yes! Divorce Pro Se is here to help you with completed paperwork, legal instruction and proper guidance.
Wisconsin Courts can be difficult to navigate, which is why a Pro Se Divorce can help you save THOUSANDS in fees.
Divorce Attorney Costs
A typical Wisconsin Attorney will charge between $4,000 - $10,000 to handle your divorce. Sometimes it may cost you more!
Divorce Attorney's handle all aspects of your divorce, from alimony or family support, child custody, visitation or placement, division of assets and retirement accounts.
Did you know?
You can save thousands on your Divorce by contacting the trusted professionals at Divorce Pro Se?
Skilled professionals with over 47 years of experience can help you with everything an attorney helps you with!
Completed Legal Divorce Paperwork
Child Support
Child Custody
Division of Assets
Alimony and Family Support
Contempt (Non-compliant Spouse)
Modify an existing divorce
Legal instruction and guidance
One-Stop Divorce Service
Here's a review from someone who has used our Wisconsin Divorce Service at Divorce Pro Se Inc.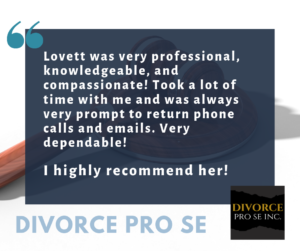 Pro Se Divorce + Divorce Pro Se
What should you expect when you decide to handle your divorce "Pro Se". They are a few important factors to consider.
1. Divorce Paperwork
There are quite a few forms to complete to file your own divorce in Wisconsin. Even more important is having these forms filled out correctly. One small mistake and you'll be back to square one.
2. Legal Instruction for Divorce
Which office or court room do you go to for filing a divorce? How long will it take? What court documents will you need?
3. Stuck with important questions
When you hire the knowledgeable professionals at Divorce Pro Se, you receive unlimited support, which includes phone calls, emails and in-person office visits. This help will pay for itself from the first moment you get stuck and don't know the next steps.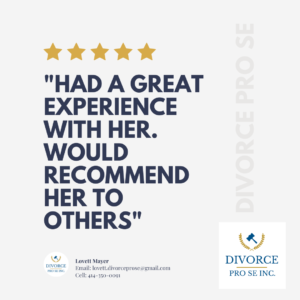 Save time and money
When you complete your divorce "Pro Se", this doesn't mean you have to go alone. We complete all legal paperwork on your behalf, leaving nothing to chance.
Start your WI Divorce
To begin your Wisconsin Divorce, get in touch! Contact us!
Or, start your WI divorce forms here.
Our Divorce Experience
We've been helping Wisconsin residents complete their divorce from start to finish for over 47 years. With over 10,000 divorced couples who have used our Divorce Service, we're the original Divorce Pro Se!
Divorce Pro Se Inc | Legal help for men and women of Wisconsin
414-350-0091
Lovett Mayer - President of Divorce Pro Se Inc
My legal skills and experience has allowed me to make a difference in lives every day. My passion is to help others get free from an unhealthy or abusive relationship, or a relationship that they have outgrown.
I've been dedicated to serving the public in family law for the past 35 years. I am authentic with a deep passion for helping others. I'm here to help you start your journey to a better tomorrow.